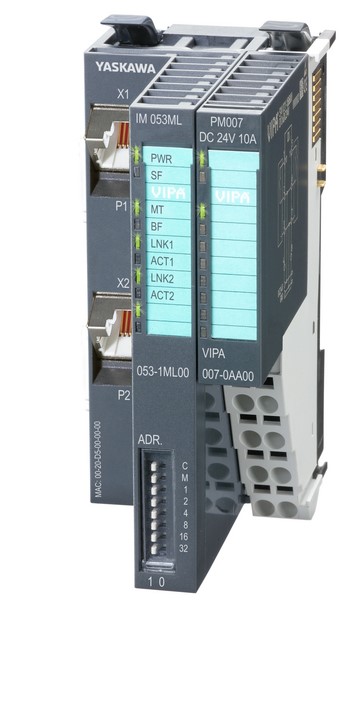 25.9.2019
Yaskawa/VIPA has released an interface module for their popular SLIO I/O series
SLIO slave 053-1ML00
Yaskawa/VIPA has released an interface module for their popular SLIO I/O series.
Mechatrolink is a fast Ethernet-based fieldbus developed by Yaskawa and mainly used in communication with frequency converters and servomotors.
It is one of the largest standards for communication in Asia and one of the fieldbuses that have "GB" standard status in China.
SLIO slave 053-1ML00 has a built-in power supply, dual RJ45 ports and can handle 64 analog or digital I/O modules.